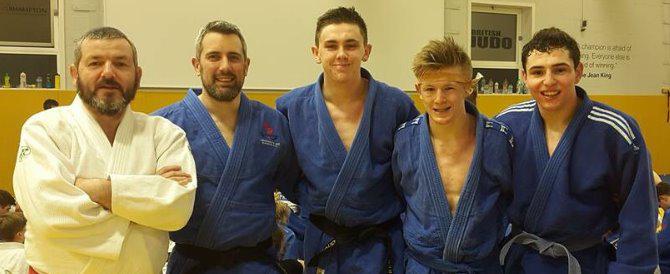 Founded in Ballybeen in 1981 by Billy & Ellen Coulter, Murakwai is currently the top performing club in the Northern Ireland Judo Federation. IIt is run by Scott Mayne BSc (Hons), 4th Dan, NI National Coach, NI Judo 2014 Commonwealth Games Coach, Sainsburys School Games Coach, British Masters Champion and Former Commonwealth Bronze Medalist, along with several other coaches in Cregagh, Balłybeen & Moneyreagh as well as in several primary schools around Belfast.
The club caters for everyone, from children aged 5 to adults and from beginners to elite players.
Club training
We have numerous classes each week where we incorporate fitness, technique and randori (sparring) to each session to help improve everyone attending as well as tailoring individual programmes for the elite athletes.
Our classes cater for everyone from beginners to advanced and from children (5 years+) to adults with a large veterans squad with players in their 30's, 40's & 50's!
Judo in schools
Murakwai run sessions in several different schools as part of their after schools programme. In the schools, the judo club focuses on fun and enjoyment whilst teaching fundamental movements, improving fitness and introducing discipline.
Gradings are carried out within the school setting based on performing a wide range of techniques and when the children are ready, we run fundamental events to introduce the players to randori (sparring) where all children are rewarded for their efforts.
Elite Squads
Over the past 10 years Murakwai has produced 2 British Champions and has won over a dozen British Championship medals, more than double that of any other club in Northern Ireland. 
Our players compete regularly at various levels from local events to European Cups and have won a host of international medals across Britain & Ireland as well as in Holland, France and America.