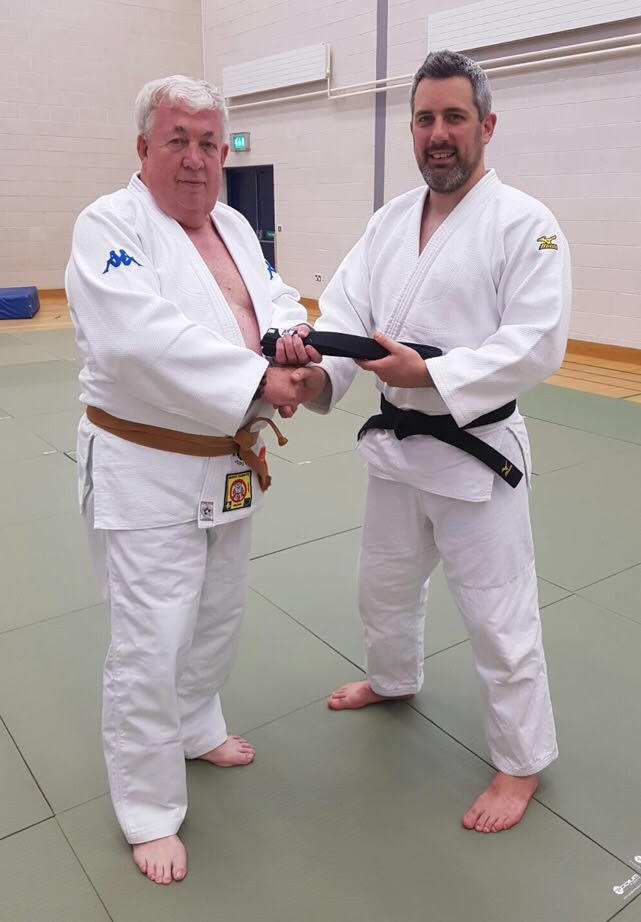 We are extremely pleased and proud to congratulate our newest (& oldest) Dan grade - Tom Monaghan, on passing his 1st Dan. 
Tom, who is 72, had held his 1st Kyu (brown belt) since 1977! After returning the sport 2 years ago with the goal of becoming a Black Belt, he has recently passed his technical Dan grade!
We are delighted to award Tom with his Black Belt and he thoroughly deserves his new grade! 
'You are never too old to set another goal or to dream a new dream' - C.S Lewis 
Well done Tom!