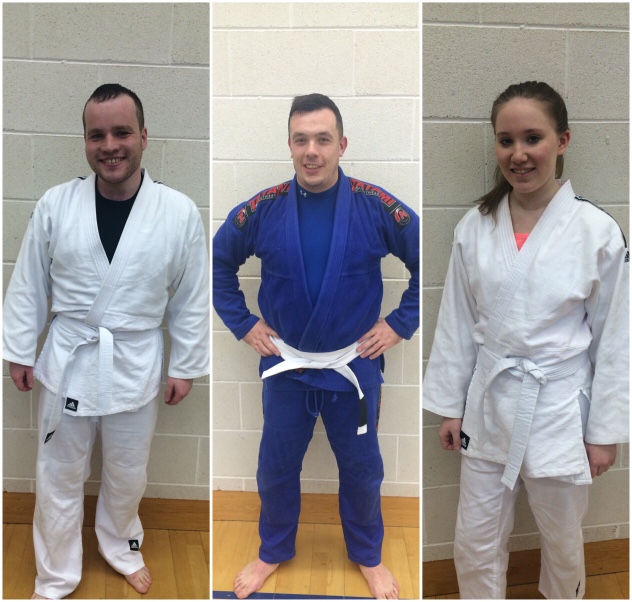 We asked some of our Adult Beginners questions to see what they thought of Judo and the class. Here are their thoughts!
---
Why did you start Judo?
I started judo because my dad thought it would be a good idea for me to do something because I'm 'strong' - Ellen
I started to get fit and learn Judo. I love the physically of going 1 on 1 with another individual until someone wins - Peter
I started judo because exercising in a gym was getting a bit stale, and looking at a variety of sports I felt judo was the most interesting! - Phil
What were your expectations at the start?
My expectations at the start were that it would be difficult and confusing but a good laugh and something to get rid of my energy -Ellen
I expected to get thrown about like a wet lettuce - Peter
What drew me to judo the most were its interesting physical challenges and it's social aspects - Phil
Was it what you expected?
It's not what I expected at all. I though it would be completely different to what it was but its so much better than what I was thinking about it - Ellen
It wasn't. Everyone was so friendly and helpful - Peter
At first I expected it to be difficult, as it was very unlike anything I had done before! I found that while it was challenging, the coaching and supportive atmosphere in the club helped ease me in - Phil
What do you enjoy most about Judo?
I enjoy the strangles and some of the throws the most - Ellen
I enjoy choking people and the submission aspect of judo. (probably because I know more of them then throws at the minute) - Peter
I think my favourite thing about judo is the sense of progression, learning new techniques and improving my ability to apply them - Phil
What do you think about the class delivery/structure?
I think my class it great. It's so much fun and we all have a laugh, it can be awkward sometimes because I'm the youngest but it's so much fun. The delivery is good and everything is smooth - Ellen
It's all fun and everything is explained until everyone is happy - Peter
I think the class structure is great, with techniques explained clearly at a pace which is easy to follow, with plenty of further explanation and support given. - Phil
Is there anything you would change/like to be different?
I don't think anything needs changed, it's great the way it is - Ellen
I'd change the fact I can't get as much as I'd like to - Peter
I wouldn't change a thing! -Phil
Thank you guys for your honest opinions!