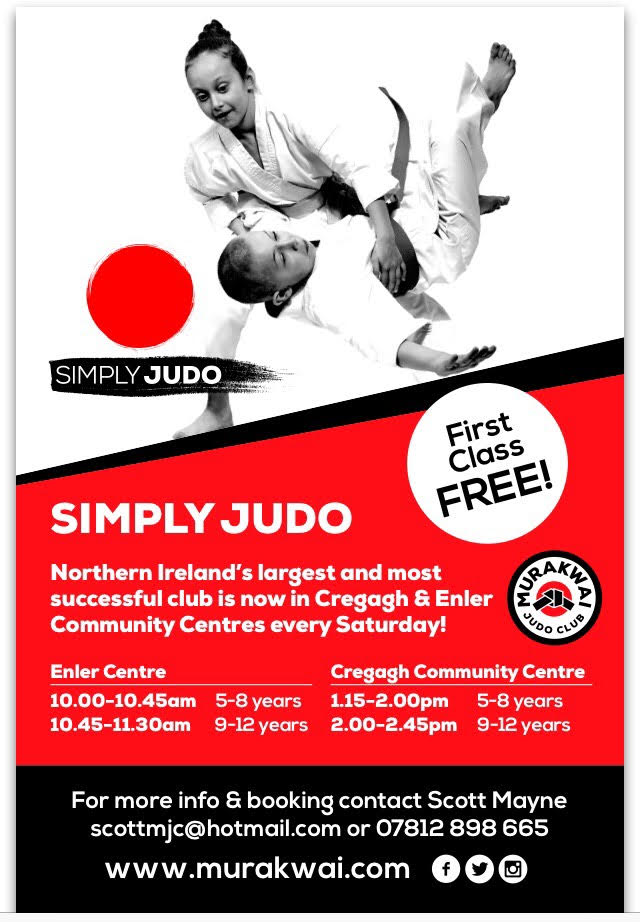 If you are aged between 5-12 years and would like to try Judo, feel free to come along and try Judo for FREE! 
Judo is the 2nd most practiced sport in the world after football and has amazing benefits! It keeps children fit, teaches respect, improves confidence, coordination, balance, movement and agility, gives them a chance to meet new friends and most importantly, they have FUN! 
We also offer Adult Beginners Classes on Saturdays from 11:30-12:30 in the Enler Centre, Ballybeen. 
A class for beginners ONLY!  Male and female 16 years and over. 
For more details or to book your space contact Scott Mayne on 07812898665, scottmjc@hotmail.com or Inbox us on our Facebook page!