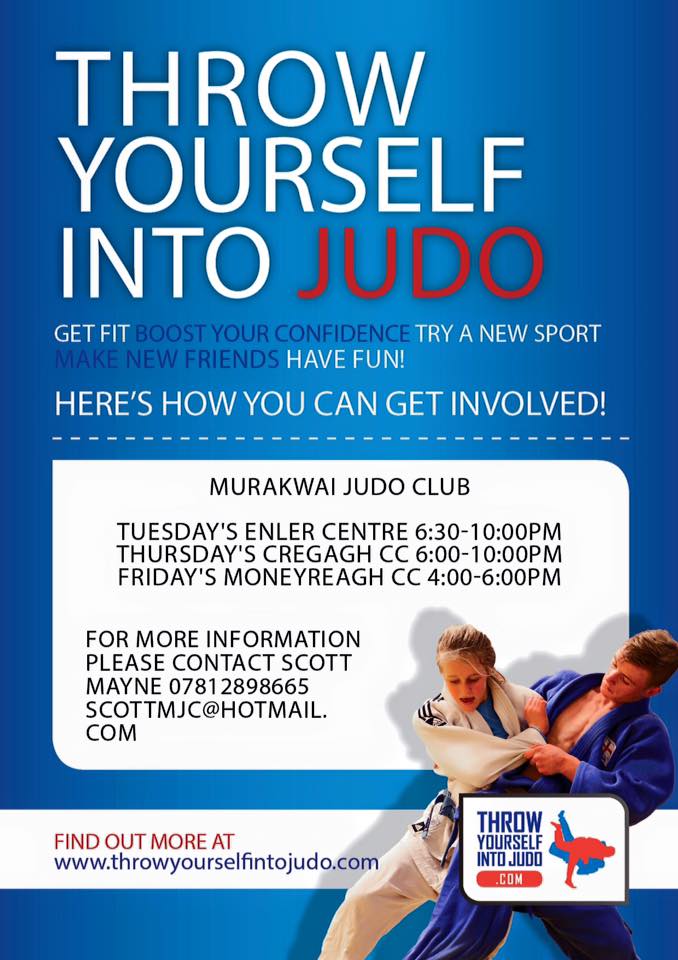 Throw Yourself Into Judo is the British Judo Association's new campaign, aimed at encouraging more people to try the sport and to help those that want to take part find a local club.
Judo is an exciting and fun sport and is a fantastic way to get fit, build strength, increase flexibility and mobility. It teaches discipline and respect and is a great way to build friendships and increase self confidence in a supportive local club environment. Our aim is to get 50,000 people in the sport over the next 12 months and you could be one of them! 
 
In conjunction with the British Judo Associations 'Throw Yourself Into Judo' campaign your first session at Murakwai Judo Club is FREE so why not give it a go!